Earth & Owl
Trampoline Rebounder Workouts & Instruction
Welcome to Earth & Owl, the premiere YouTube channel for beginner and senior rebounding fitness. Benefits include improved balance, coordination, strength, cardiovascular health, lymphatic drainage, weight loss and more! Nikki's structured rebounding workout plan will have you on your way to improved health! Subscribe to my YouTube channel for free or Join and unlock ad free members-only content including all 50+ videos in my beginner progression program.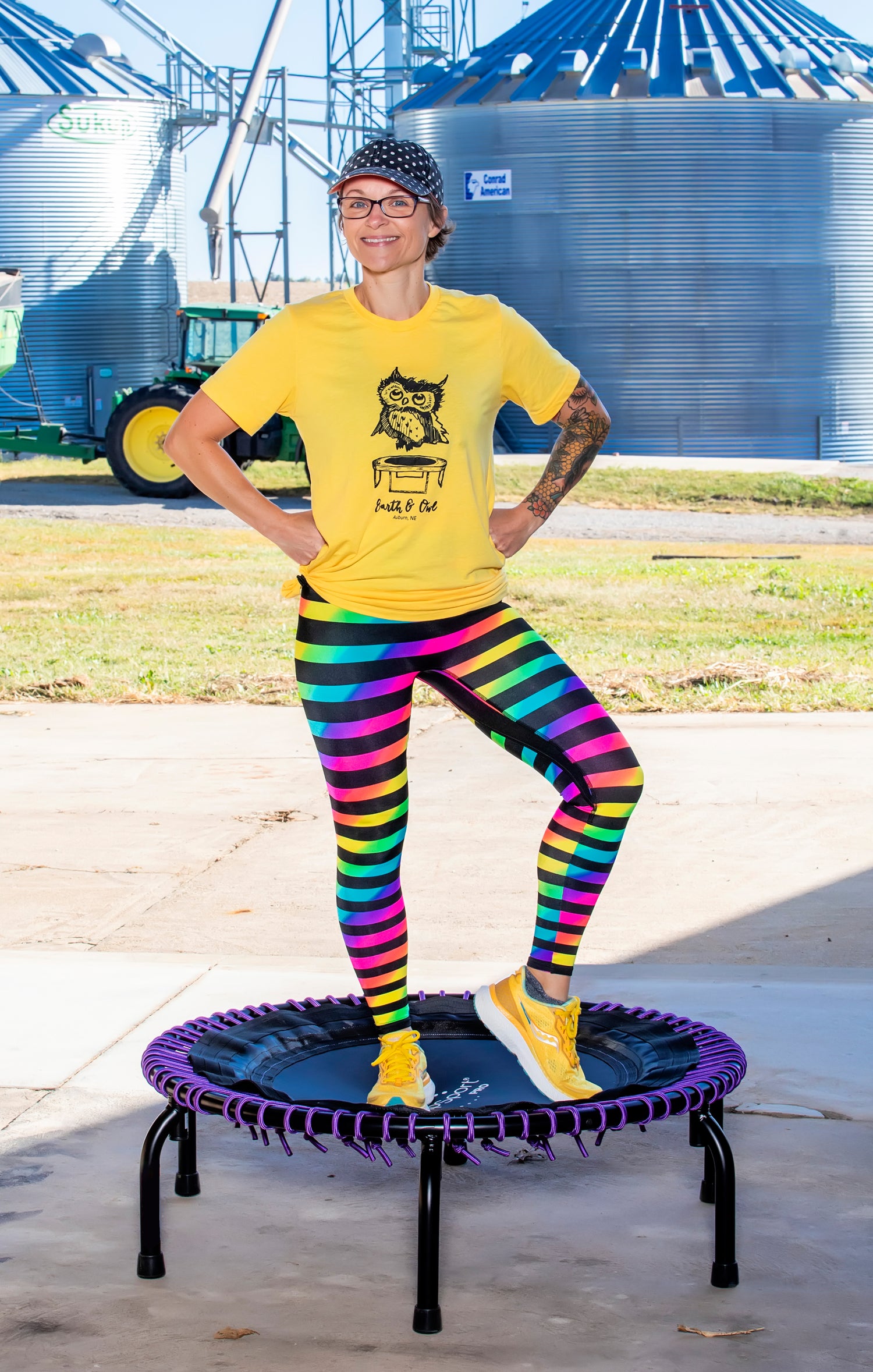 Coming soon!
Do you love the Earth & Owl sweatshirts, hoodies, t-shirts, tank tops and hats you see me wearing in my videos? Perhaps you'd like to sip your morning coffee from an Earth & Owl mug.
I order all my apparel from a small, rural, female owned and operated business in southeast Nebraska. Very soon I will have a link so that you can order Earth & Owl merchandise too! Many colors and styles available.
Orders will go directly to the Auburn, Nebraska screen printing business. Please keep in mind that it is a small business so orders may take a little longer than the big brand name stores. I'm talking about you, Amazon!
Thank you so much for supporting two small businesses!
Order Link Coming Soon